About Us
Codewarriors is your IT consultant and software development partner specialized in industry-specific business solutions, pioneering in digital transformation, innovation, and technology.
About Us
Bespoke Solutions, SAAS Development, and Beyond…
A decade ago, we invested in the idea to reduce the grey areas in software development, to provide creative and unique business solutions. Fast-forward, we now have a professional team of experts and fresh minds, having the best of both- Expertise and Innovation!
And best things require commitment, consistency along with the ability to think out of the box. Our experts translate your requirements into premier business solutions that are customized to your will.
We are on the backstories of many leading businesses who believed in their idea, and we made it work and to those who love to disrupt the commoditized market, we build SAAS-based solutions!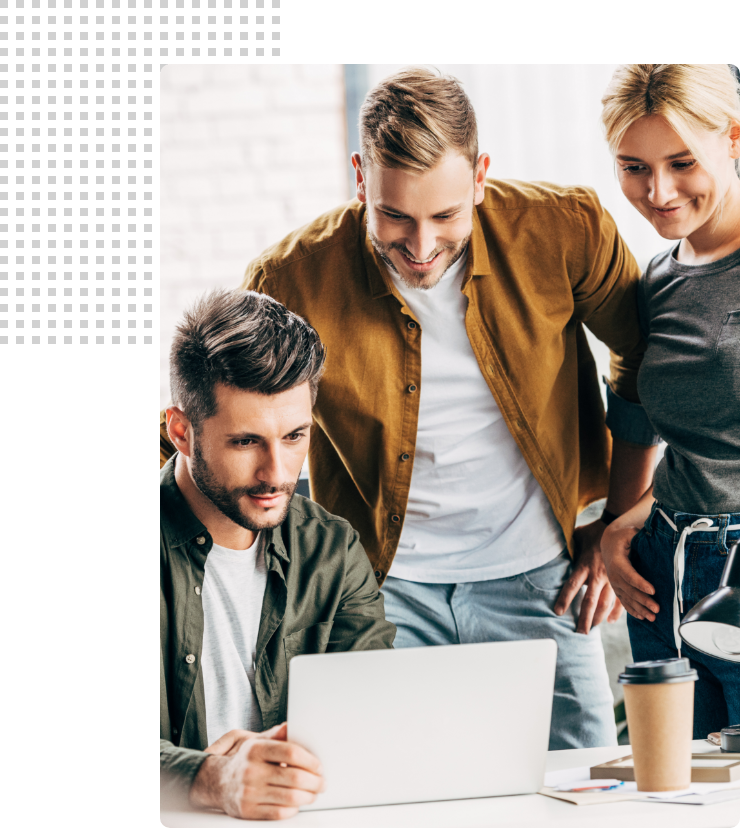 Mission, Vision & Values
We Connect With Our Clients, Our Communities, And Our Company. It Makes Us Different, It Makes Us Better.
Our Mission
We are determined to create best in class business solutions catering to the unique needs of our clients irrespective of their business size. We have and we will continue transforming businesses digitally and to focus on providing cost effective software development solutions; delivered just in time, high on efficiency and at par with latest market trends.
Our Vision
Our vision is to digitize businesses across the globe to provide tangent growth, Improved efficiency, and Increased ROI. In addition, we strive to connect people, businesses, and communities to a better future- through IT, Innovation and Code Warriors.
Our Values
Customer centricity and authentic approach being our USP, we invest in building on technical competencies, customer interests and creating value for our stakeholders and customers. We have been achieving this by focusing on the intersection of our client's emerging needs and accelerating business and technological change.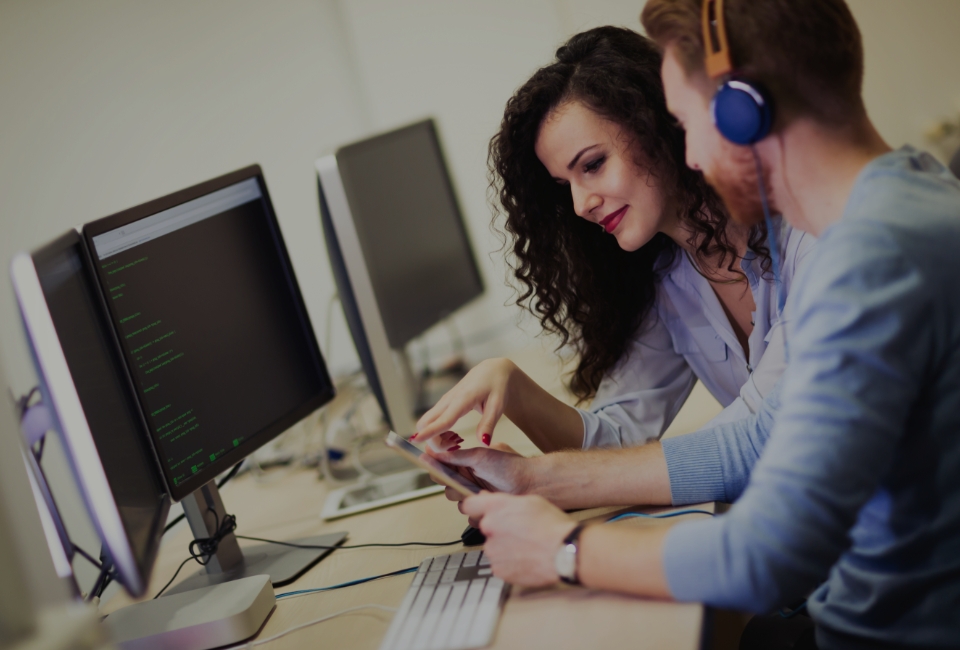 Our Management Team
We Are Transforming The World With Specialized, Certified And Experienced Experts.
Jeffersone Nunn
CEO & Co-Founder
Delivering excellence is not just my job, it's my passion. I pride myself on working hard and delivering the best results on time, every time. I have the knowledge and drive necessary to complete a wide variety of complex projects.
P Kumar
CEO & Co-Founder
If 15+ years as a lead developer turned business analyst sounds good, I am still a learner with having a keen eye for technology trends. I have done pretty much everything ranging from SAAS-based business automation ( ERP, CRM, industry-specific applications) to developing a portfolio in niche industries like Healthcare and Logistics.
Though I love developing applications from scratch, I have an ample amount of work that includes – Working in collaboration with remote teams, offsite and onsite (Australian client) – Migration of legacy applications as per Object Oriented Design, intuitive Single Page Application (SPA) interface with Angular 6, ReactJS, Postgre SQL, SQL SERVER 12/14, Azure services. – Data analytics: PowerBI, SSRS, Tableau, DevExpress, Reporting, Upscaling existing applications ( features and performance enhancement, database management, etc) – Entity Framework, ADO.NET and API/ Microservices development
Apart from this on-time delivery, a quick turnaround and a no-fuss behavior has earned me a good reputation so far. Ping me for a great work experience, looking forward to helping you scale!
Noah Skocilich
CEO & Co-Founder
Before co-founding Code Warriors Noah worked for Active Network for 13 years, mostly as a Business Analyst working with a wide range of customers addressing a wide range of business problems.
What he loves doing is getting to the heart of each customer's unique issues and using technology in innovative ways to solve them.
Noah lives in Plano, TX and outside of work spends as much time as possible with his two daughters, Meera and Anna.
Let's get started
Are you ready for a better, more
productive business?
Stop worrying about technology problems. Focus on your business. Let us provide the support you deserve.
Get In Touch